Gift Ideas for Guitarists
It can be quite hard to think of useful gifts for guitarists if you don't actually play yourself so we have come up with a list to help you!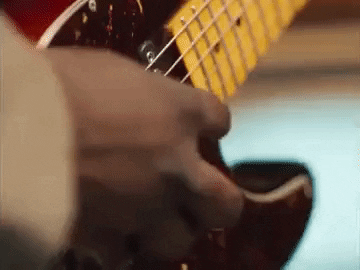 Guitar Tuner


This clip on guitar tuner is really accurate and just clips onto your guitar. It not only tunes guitars but also bass guitars and violins too! It costs around a tenner so is a good budget present. Heres the link
Guitar Plectrums


Pick Geek Jazz | 18 Cool Custom Assorted Guitar Picks Plectrums Set for your Electric, Acoustic, or Bass Guitar | X Heavy, Heavy, Medium, Thin Light | Presented in a Luxury Designed Metal Pocket Box. Here's the link
Guitar Capo


This Aluminium capo is lightweight and strong and suitable for flat fretboards. It's design makes it so strings don't go out of tune and the rubber padding helps to protect the strings. Here is the link
Guitar Evolution T Shirt


This T shirt is available in a range of sizes from kids through to adults. It also comes in a range of colours too. Hoodies are also available in the same design. Here is the link.


Real leather Guitar Strap




This guitar strap is durable, soft and is suitable for acoustic, bass and electric guitars. It's also cushioned for comfort. Here is the link.
Practice Amp


This orange analogue practice amp not only looks cool but also has an excellent, clear tone. It also has a headphone output so you can practice late at night without disturbing anybody! Here is the link.
Electric Guitar First Aid Kit
A survival kit for a budding guitarist or a gigging musician. This first aid kit includes: 3m Guitar Lead with Pro Jack Plugs. Capo (Lightweight Curved Fretboards). Guitar Pitch Pipe. Black Nylon Guitar Strap. Strap Lock. Electric Guitar Strings: Quality fast-playing, lightweight nickel-plated guitar strings. String Winder. 3 Picks. Cleaning Cloth. Killer Riffs: Essential Guitar Cards - 52 full colour cards. Here is the link
There are loads of cool gift ideas out there! If you can think of someones favourite band or artist then maybe get a chord/music book? There's also funny mugs too.
At the Guitar Academy in Worthing, we also offer guitar lessons as gifts and prices start from £10 so if you know someone wanting to learn to play or progress further then lessons could also be a great idea! Contact us at play@theguitaracademyworthing.co.uk to find out more.